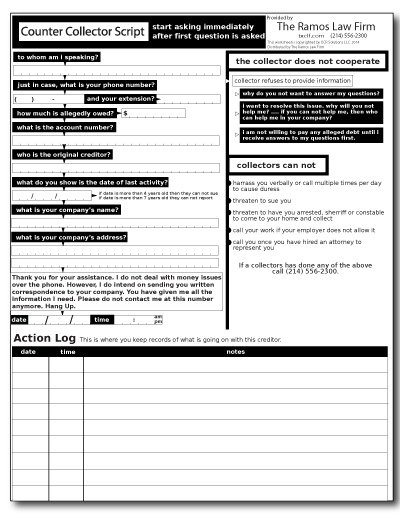 If debt collectors calling and demanding that a debt be paid, this Counter Creditor Script can be used to help you get through the phone call. After you gather as much information from the caller as possible, then send them the Dispute Letter to Debt Collector.
Note: Your usage of this letter does not mean that you have hired this law firm in any capacity. It does not create an attorney – client relationship. We are not responsible for any results or lack or results in your usage of this letter.
If you believe that debt collectors are calling and harassing you then please give us a call. We may be able to help!
Debt collectors that routinely call Texas residents are:
EAF LLC
Convergent Outsourcing
Enhanced Recovery
Commonwealth Financial