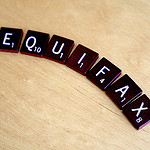 Equifax is a consumer reporting agency (CRA) or a credit bureau. They collect information and provide a report on consumer that can be used to decide whether to provide credit, insurance, or employment, and for other purposes.
Equifax
What they collect
Information about your payment history (submitted by credit card companies, mortgage lenders, auto financers and other creditors nationwide).
How much credit you have.
How much credit you use.
Information from debt collectors.
Public information, like bankruptcies, liens and judgments.
Phone:  877-322-8228
How to Obtain a Copy of Your Credit Report from Equifax
Under the Fair Credit Reporting Act (FCRA) you are entitled to free credit report every 12 months. You are also entitled to a free credit report if you have been declined credit, insurance, employment or any other action based on a credit decision.
You can obtain a copy of your credit report from Equifax by:
Web: AnnualCreditReport.com
Address:
Annual Credit Report Request Service
P.O. Box 105281
Atlanta, GA 30348-5281
Phone: 877-322-8228
Your Right to Accurate Information
If you spot inaccurate information on your credit report you have the right to dispute it with Equifax. You can contact them to ask about their specific dispute process. They must make the information accurate or remove it. Your Right to be Represented by a Consumer Credit Attorney After you have disputed inaccurate information with Equifax and they refuse to remove or correct it, then you have the right to hire an attorney to represent you. Consumer Credit Attorneys may not be the expense you think. Many offer affordable
[they are working for consumers] fees and minimal payment plans.
You can call our law firm at (214) 506-2500 or online
Free Consultation
.
Photo by LendingMemo